If you no longer wish to receive Averi's Newsletter, please use the Unsubscribe links at the bottom.
Please add averi@averi.com to your address book to ensure that you receive future newsletters.
If you would like to view this email on our website, click here.
Monday, February 14, 2011
A Valentine's Day Meditation with Averi
By Averi Torres
As Valentine's Day approaches, we all need to keep in mind that romantic love is not the only or even the most important love we can feel – loving and honouring our own spirits is where all love must start. A partner, lover or best friend may make us feel good, and even inspire us to do things we never thought we could do. But our own God/Goddess/Spirit-given spark – which is a living part of the Divine Love for all Creation – is already deep within our own hearts. We already have all the strength we'll need. We can nurture and bring forth our own sources of courage.
As we all know, love isn't an object, carved in stone – it's a living, breathing thing, and it has to be remade all the time, and made new. We all want to be loved, but it is equally important for us to give love, affection and care to other people, as well as to our beloved pets. We need to start with ourselves. When you take the time to go deeply within yourself, into the stillness of your soul, you will find the wisdom to know that the Universe loves you, and that you are worthy of being loved. Through meditation or other mindful practices, or even by writing in a diary or journal, we can learn to focus the mind and plunge deeply within ourselves to our own sources of strength, courage and joy. And when you go courageously into your Self, you will be meeting the face of Love.
I send you E-blessings of love and light for Valentine's Day. I hope you enjoy the following meditation I've created for you…
Please relax now. Take a deep luxurious breath in and slowly let it out. Take another deep wonderful breath in and exhale it out slowly. One more deep breath. Exhale out. The breath is your conscious union with the Divine Force.

As you do this meditation, allow yourself to love. Visualize in the area of your heart, a white light, first just twinkling, sparkling, then becoming larger and more radiant. Enlarge this light until you can feel the light throughout your whole body. Now make that light larger than your body, expand it outward. Stay there for a moment and feel the warmth and bliss from this expanded light. Feel peaceful and safe.

Visualize this light turning to pink, like a pink mist, pink, the vibration of love. Allow this vibration to pulsate through you, renewing your awareness that all things are possible with love. Accept this feeling of love. Allow yourself to feel this love expanding your heart. Permit yourself to love more and more - feeling more and more love. Feel the light throughout your entire body and expanding outward even more.

As you sit there, visualize sparks of light going on around the planet. See others awakening, their lights coming on, first white then pink. These light waves now touch one another, like stars lighting up the earth. See them becoming intense energy centers of love, charging each person to grow, to become, to love more and be loved more. See light flowing, see love flowing, healing and harmonizing the human and animal family, love transmitted to mother earth, the planets and all the galaxies beyond. Feel this sense of oneness, feel the bliss, feel the joy.

Now prepare to return to the room you are in. Be gentle with yourself as you return to the outer awareness. Think to yourself, "I feel love, I give love. I am love."

As I return your computer to you, take a deep breath, ground yourself, smile, and be aware of your awakened heart.
Exquisite energy intention gemstone jewelry worn by Kate Hudson, Patti LaBelle, Jaime Fox, Kris Jenner, Avril Lavigne and Kenny Loggins and many other celebrities is offered on our site at Averi.com

Great Gifts to…
Elevate passion
Connect to wealth
Achieve balance
Enhance health & performance
Discover new beginnings
Attract love & romance
Connect to spirituality & faith
Select your piece of my incredible Energy Muse jewelry at www.averi.com
There are several great and timely messages in my prior newsletters, many with meditations and affirmations. My teachings have proven to be timeless and eternal. See foryourself. For additional affirmations, click here

My meditation MP3 downloads can be found in my store. People are raving over the results they achieve from my meditations.
Call my office for information about my readings and how I can guide you to clarity, love, prosperity and good health as well as to increase your own psychic abilities. If you are seriously interested in raising your frequency to cosmic consciousness, contact my wonderful assistant, Kristin at 310-457-1165, or contact us here
I am sending each of you higher waves of divine love, light, peace and hope.
Love, Light & Blessings,
AVERI
AVERI TORRES
Malibu's Resident Psychic ®
Tel: 310/ 457-1165
Fax: 310/ 457-0993
E-mail Me.
Website: https://www.averi.com
Please feel free to share this newsletter with your friends, family, co-workers and others on the path of enlightenment and love. You have permission to use this content on your website, in your newsletter or email system, as long as you do not edit the content and you leave the links and social sharing buttons intact. Thank you.

Share on Facebook
Join me on Twitter and on my Facebook Page. Connect with me on Linked In.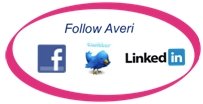 Copyright &copy 1995-2013 Averi Torres All Rights Reserved. To subscribe to these free newsletters, please click here. You are receiving this email at your request. To be removed please use the link at the bottom of this email.