April 27, 2012
Fresh Light of Spring
Did you know that the Earth, circled by its companion, the Moon, moves around the sun at more than 65,000 miles per hour? The solar system is moving even more rapidly. We are travelling more than a thousand miles a second, and millions of miles every year as we journey across the Universe, we don't feel a thing! Psychically, when we open ourselves to new consciousness and to the ability to fulfill all parts and pieces of our destiny, we move just as rapidly in the direction we choose.
In the vast beauty of the universe, the creation of an optimistic and joyous life experience is not just possible – But easier to achieve than most people imagine. When we put our trust in Spirit, we are giving ourselves permission to dream, and the psychic space to allow our dreams to emerge from our unconscious and manifest.
In fact, none of us needs to be taught how to envision and create things in our lives. We have already been doing it every second of every day, our whole lives. Everything that surrounds us – our work, our relationships, our living circumstances – all of these things started as a thought, or vision from within our souls, even if the thought was "I don't want to think about that now – I'll decide later"!
It's true that some of us have a difficult time believing in ourselves and our dreams, but Spirit knows that we are always ready to achieve a better and more glorious reality – to lovingly be of service to ourselves, to others, to humanity and our world. You can easily learn to consciously channel the energy of the abundant Universe to the physical plane and bring manifestations of wealth, luck, and endless opportunity into your life.
Scientists are affirming that if you commit to change your behavior, the best way to succeed is to focus on the positive, on what you want rather than what you're doing wrong or don't have. Researchers have found that, for example, even if people chose "two" on a scale of one to ten when asked how motivated they were to make a specific change in their life, if the researchers asked, "Why not 'one'?" instead of "Why only 'two'?," people were more likely to succeed. The question was carefully worded to help the subjects focus on whatever motivation they did have, rather than what was standing in their way. And just that tiny attitude adjustment, that tiny nudge in the right direction, meant the difference between success and failure.
When you focus on the positive benefits of change, not on the negative consequences of staying stuck (for example, if you think "my clothes will smell better" if you quit smoking rather than "I might get sick" if you don't), change is much easier to achieve. Imagine what you can accomplish if you take a moment or two of every day to fully imagine the abundant and happy life you want for yourself, and affirm that you are allowing wealth, love and prosperity into your life!
We are not responsible for all the things that happen to us, but we are completely in control of our attitudes and reactions to them. Joy, happiness and gratitude are all choices, not the result of how life treats us. Our lives are too precious to waste on pessimism, boredom, disillusionment, or fear. As I have often said, the world is full to the brim of wealth, love and prosperity, opportunities for success, generosity, and higher love – and there is more than enough for everybody!
Affirmations Created Especially For You
Happiness, love and gratitude are gifts I choose to receive and share abundantly.


I trust the power of the universe and the new dimension I am creating.


I accept prosperity, joy, satisfaction and health into my life in the now.


I attract the Light, attitudes, feelings and people of higher consciousness I want in my life.


I now let the highest consciousness of Creation manifest through me.
Every gift of the Universe that comes into our lives begins with our attitudes. When we have faith, confidence and trust in our inner selves, we become open channels for the Spirit of the Universe to flow through and work for us.
You can create and attract abundance and good fortune to yourself and to those around you. I invite you to greet the fresh light of Spring by refreshing your own ideas about what's possible in your life, to let the seedlings of new optimism sprout into the world. "Conception" is the beginning of new life – and when you conceive your dream, you have already taken the first step towards its birth!
If you are interested in how my psychic readings will benefit you in so many ways, please call my assistant, Kristin at 310.457.3157 or E-mail Me. Ask your soul to advise you if this is something you need at this time to break down the walls preventing you from achieving your very best and then some. Be prepared for the new evolution starting now.
As I send you this newsletter, I am also sending you Light ~ dear ones, use it wisely.
Many Blessings & Forever Love,
AVERI
AVERI TORRES
Malibu's Resident Psychic ®
Tel: 310/ 457-1165
Fax: 310/ 457-0993
E-mail Me.
Website: https://www.averi.com
There are several great and timely messages in my prior newsletters, many with meditations and affirmations. My teachings have proven to be timeless and eternal. See for yourself. For additional affirmations, click here

My meditation MP3 downloads can be found in my store. People are raving over the results they achieve from my meditations.
Please feel free to share this newsletter with your friends, family, co-workers and others on the path of enlightenment and love. You have permission to use this content on your website, in your newsletter or email system, as long as you do not edit the content and you leave the links and social sharing buttons intact. Thank you.

Share on Facebook
Join me on Twitter and on my Facebook Page. Connect with me on Linked In.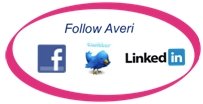 Copyright &copy 1995-2013 Averi Torres All Rights Reserved. To subscribe to these free newsletters, please click here. You are receiving this email at your request. To be removed please use the link at the bottom of this email.
If you no longer wish to receive Averi's Newsletter, please use the Unsubscribe links at the bottom.
Please add averi@averi.com to your address book to ensure that you receive future newsletters.
If you would like to view this email on our website, click here.